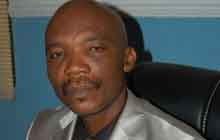 Changing HIV Programming in Nigeria
Details

Wednesday, 08 October 2014
In 2004, HIV/AIDS programming was initiated in Nigeria with the commencement of ART services in selected facilities in Nigeria. Twenty years later, there are more than 2,500 sites providing HIV-related services in all the 37 states of the nation. These services are funded primarily through the President's Emergency Plan for AIDS Relief (PEPFAR) and Global Funds (GF). Over the past 20 years, Nigerian government has just been the recipient of donor support in HIV/AIDS. But with the emergence of the Presidential Comprehensive Response Plan (PCRP) in 2014, this is set to change.
In March 2014, the US government made a strategic shift. This shift that will be commencing today, September 30th, 2014 will have US government providing anti-retroviral drugs (ARDs) and CD4 test free to all currently enrolled patients in all states of Nigeria.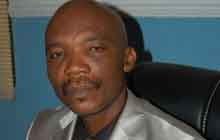 The Labour Union Issue in Nigeria: A time for a rethink
Details

Wednesday, 16 July 2014
A labour union is an organization of workers that bargains with management on its members' behalf and usually unions represent their members in negotiations for wages, working conditions, fringe benefits, rules relating to seniority, layoffs and firings, and other matters. There are two categories of labour union - Craft Union Membership which is made up of workers who have specific skills (such as medical doctors), and Industrial Union which represents all workers in a specific industry, e.g. workers performing different jobs in the health sector may be represented by the Joint Health Workers Association (JHWA).
Read more: The Labour Union Issue in Nigeria: A time for a rethink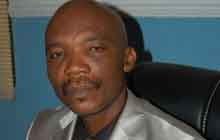 Building a Nation that Makes Sense: The need for a Unique identity for each Nigerian
Details

Tuesday, 17 June 2014

Chaos is a system but it is a bad system. A few may profit from it, but the masses will always suffer. It is amazing that Nigeria as rich and prominent as she is has made little or no progress since 1960 when she peacefully obtained her independence from the British. Before you say I am wrong, please hear me out.
We have governed ourselves for 54 years, fought a war in which there was neither a victor nor a vanquish, allowed ourselves to be derailed by policies that institutionalize mediocrity and dependency, and lived primarily as a consumer nation exporting raw materials rather than an exporter of finished products. Despite being the 'largest economy in Africa' all human development indices are negative as Nigeria is said to have some of the worst health indicators globally – life expectancy, under-5 mortality rate, maternal mortality ratio, disease burdens (malaria, polio and HIV), road traffic injuries, gender abuse, etc.
Read more: Building a Nation that Makes Sense: The need for a Unique identity for each Nigerian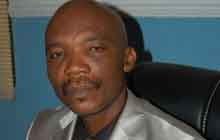 HIV Funding: A Paradigm Shift
Details

Wednesday, 11 June 2014
Since 2004, The Nigerian HIV program, like several other vertical programs in Nigeria, has been funded, supported and sustained mostly by Foreign Governments and Agencies including the US PEPFAR, Global Fund and several other organizations.
This support has led to the provision of services in all states of Nigeria bringing above improvement in awareness of HIV and AIDS issues, expanded HIV testing and counseling (HTC) services, and enrollment of HIV infected persons into care, treatment and support programs in all states of the federation.